HOPES TO END CRUSH VIDEOS - PLEASE CONTACT YOUR REPRESENTATIVES
END ANIMAL CRUSH VIDEOS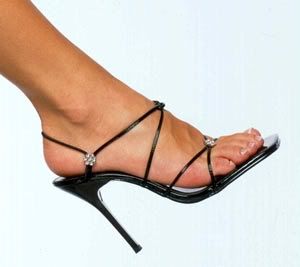 Animal crush videos are videos of small animals, such as puppies, kittens, and bunnies, slowly being tortured in the most hideous methods imaginable, such as being burnt alive, nailed to the floor, beaten, strangled, stabbed, and limbs broken. All of these videos have a uniting theme: these animals are also slowly stomped, stepped on, or sat on by a woman in high heels while she tortures them.

The videos seen on the Internet are only brief glimpses; most videos last about 30-90 minutes. Animal crush videos are made for a specific customer with an unusual sexual fetish and there is also increased demand for such material for the shock value. The animals suffer a horrific and hideous death so their suffering can be sold for sick people's sexual gratification.

As incredible as it seems, people willinglymake and participatein the torture and killing of these poor animals forprofit. Recently these videos became legal to own and view thanks to the U.S. Supreme Court decision they should be protected by the First Amendment asfree speech!

However the next day
Congress Responds to Supreme Court Crush Video Decision

As amazing as it is to fathom, crush videos are now legal but theU.S. Supreme Court is expected to rule against violent video gamesto protect children. Video games do not involve torture of sentient beings, as disturbing as violent video games may be to children, they are just animations. Children have come across real crush videos on the Internet. How does this affect them, is there a danger our children will become immune to suffering of others?
What if animal crush videos are no longer enough to satisfy perverted people? Will children become the next crush video victims?

WE MUST SPEAK UP for the NEW LAW

H.R. 5092will stop the production, selling and thus, viewing of crush videos in the United States. Each day crush videos remain legal more animals die. When the crush video production and sales were illegal in the U.S. from 1999 to 2005 when Depictions of Animal Cruelty Actwas in effect, they virtually stopped. Since they again became legal countless animals have suffered and died almost unimaginable deaths.

These kittens, puppies, bunnies and other animals need your voice to educate and take action. Currently the most important action you can take is to contact your congress people to support the swift passage of H.R. 5092.

Contact your representative to support H.R. 5092,
the bill to make crush videos illegal again.
Remember
Phone calls and letters are much more effective than petitions.
..

LINKS FOR ADDITIONAL INFORMATION:
Organizations speaking up today against crush videos:
In Defense of Animals U.S.A.
IDA Action Link
ASPCA Action Link

HSUS Urge Congress to Crack Down on Crush Videos
Animal Law Coalition

Animal Legal Defense Fund

National Anti-Vivisection Society

International Society for Animal Rights


A BRIEF HISTORY OF CRUSH VIDEO LAWS

The Humane Society of the United States (HSUS) did much to inform the public on this issue. Their efforts helped make animal crush videos illegal in the past, they played a large role in getting the initial act, Depictions of Animal Cruelty Act, passed.

Since that law was overturned HSUS has fought for its reinstatement. They did a major investigation and gathered up footage, websites and names of people responsible for making and selling these videos. HSUS also submitted an amicus brief for the US Supreme Court to review in the US v. Steven's case.

U.S. Supreme Court to Review Animal Cruelty Law Will hear appeal of ruling

Both these links show the need for federal Depiction of Animal Cruelty Law

Resurgence of Animal 'Crush' Videos

Crush Videos Make a Comeback


Crush Video Investigation Evidence for Federal Law

http://www.pet-abuse.com/pages/animal_cruelty/crush_videos.php
(Pet-Abuse site is blocked by myspace but is an excellent source of no graphic information, just copy and paste the web address into your browser window.)


FACEBOOK GROUPS FIGHTING CRUSH VIDEOS:

• International Anti-Crush Organization

This Facebook organization focuses on positive solutions and useful information on stopping crush videos. H.R. 5092 has a good chance of passing, as at last check it had339 co-sponsors in congress.However after passage of H.R. 5092, the rest of the world must also enact legislation to make production, distribution, and sale of crush videos illegal. Thus far England does have a law, but the four people prosecuted for gluing a kitten to a board and torturing her for hours before killing her only received a small fine and a few months in jail! Other countries have no animal protection laws at all.


•HELP PUT AN END TO ANIMAL CRUSH VIDEOS
This is a well moderated and very informative site. Check out the discussions there such as people involved in this case who are fought for reinstatement of the Depictions of Animal Cruelty Act, their contact information and Facebook pages can be found at this link:

The People Who Have Taken Action Against Crush Videos
This is an excellent source of information of influential people to thank, who have worked to stop crush videos.

Facebook French Group Working to End Crush Videos

•PETITION TO STOP CRUSH VIDEOS!

•STOP KITTEN CRUELTY — CRUSH FETISHES
This site has almost 30,000 members but is not monitored, even the petition link is outdated.It is a potential source of recruits waiting for direction so should be actively pursued. (We have contacted the creator of this page numerous times offering to assist and have not yet received a reply.)


ON MYSPACE FIGHT CRUSH VIDEOS AT:

END CRUSH VIDEOS

•Stop Crush Videos Group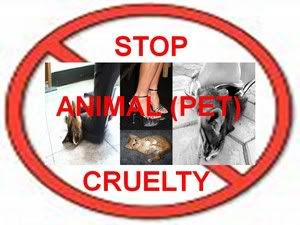 CONTACT GOVERNMENT OFFICIALS


Contact your state and federal elected officials and make them aware.

Contact Information United States Senate

List of U.S. Representative Offices



SEND A LETTER

Sample letter below:

Contact information to all newspapers in the world



To whom it may concern;

I am writing to ask you to support H.R. 5092, and for your assistance in raising public awareness about animal crush videos.

Crush videos are graphic images and film of animals being tortured and stepped on, usually by a woman in high heels, until they are killed. These films average 30-90 minutes; what is seen on the internet is only small clips or previews. These videos are made for the entertainment of satisfying a consumer with an unusual fetish that finds sexual gratification through the torture of helpless animals. There is also the shock factor involved that is finding popularity in such audiences.

Currently, while animal abuse and cruelty is a crime in the U.S., the sale of such offensive material is not. In fact, due to a recent Supreme Court ruling, such videos are protected by the first amendment as a freedom of speech. What is not covered is the actual making of the video because animals were abused, tortured, and killed during the process of filming.

Animal cruelty is still illegal! Yet it is hard to stop the production when consumerism is involved and this is why it is so important to stop the showing and selling of such extreme animal torture; both go hand in hand.

In order to stop the production, the availability and ease of access must be stopped.
It is easy to forget that we each have a weapon and that is our voice. It is here that lies our strength and support and that is way it is so vitally important to educate and raise awareness: because with more people involved and with public backing.

Speak, write, email, and blog, make phone calls: do something so we get the message out.

This is why I am asking you to stand up for our cause, to help put a stop not only the showing and selling of crush videos but also the production of these horrific animal crush videos. I believe with raising awareness and ongoing public education that we can achieve the vast public disapproval of such a horrible act and put pressure on our government to pass H.R. 5092, which will put an end to such a production in the U.S.A. And in the process save lives!

I want to encourage you to spread the word and to find ways to stop these crush videos and other media and, in the end, the production of such horrific crimes against animals.

I thank you for all that you do to help animals.

Sincerely,
Your Name
Signature
Email or contact #

(Thank you toYevinfor the initial creation of this letter.)




ADDITIONAL ORGANIZATIONS AGAINST CRUSH VIDEOS

There are a few other agencies besides the HSUS that also fought on behalf of the animal victims of crush videos. These agencies may be valuable allies, and should be contacted, those that filed amicus briefs include:

1. The Center on the Administration of Criminal Law (Not an animal welfare group, but they submitted a brief on behalf of the animals.)

2. Northwest Animal Rights Network (NARN)

3. Animal Legal Defense Fund (ALDF)

4. International Society for Animal Rights (ISAR)

5. The American Society for the Prevention of Cruelty to Animals (ASPCA)

6. Washington Legal Foundation and Allied Educational Foundation (Again, not an animal welfare agency, but submitted an brief for the animals)
Read more:http://blogs.myspace.com/index.cfm?fuseaction=blog.ListAll&frie...